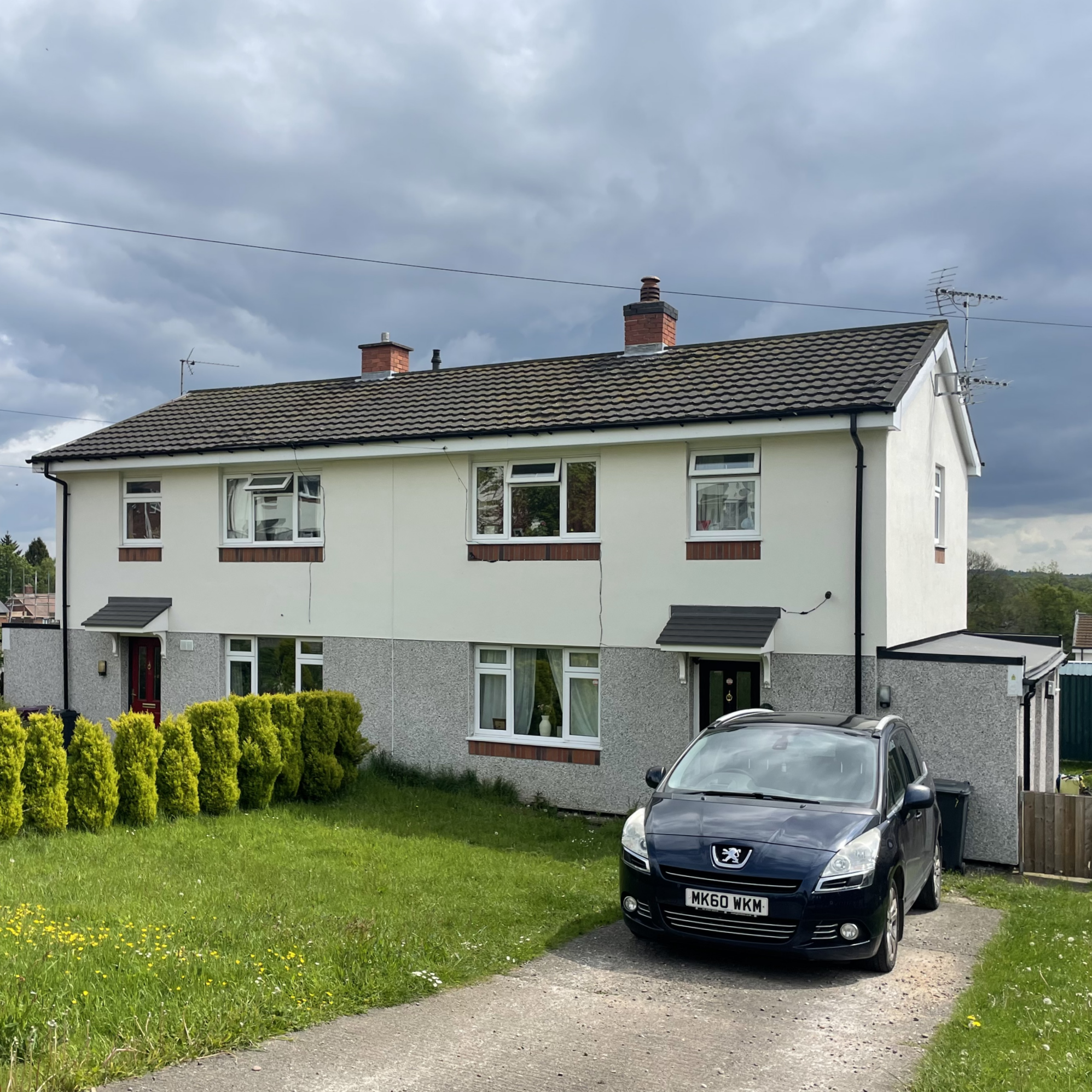 Retrofit Decarbonisation Project
Chesterfield, England
Project Value: £1.6m
Introduction
Previous case studies detail our work for Rykneld Homes under schemes funded by the Local Area Delivery (LAD) scheme phases 1A and 1B. This one focuses on a third phase, funded under LAD 2, which entailed the treatment of 75 x Non-Traditional (Airey, Reema, Unity and Foamslag) properties.
All the featured homes were hard to heat, allowing warmth to escape quickly and causing residents' bills to mount up. Rykneld Homes therefore sought solutions that would deliver fast and effective improvements.
The project
The scheme entailed working with PermaRock Products to design solutions for the different archetypes, informed by individual property assessments. Thus prepared, our operatives were able to make rapid progress on site, assisted by technical staff from PermaRock. A proven process of using quality holding points helped to ensure no problems before handover.
A key feature of this latest phase was that the works had to be developed to the latest PAS2030:2019 and PAS2035:2019 standards. As a Trustmark approved contractor and installer, we were well placed to deliver the works according to the (then) new requirements and procedures.
Results
We treated a total of 175 Non-Traditional Construction properties, and made additional repairs to over 50 homes. Residents benefiting from the new external wall insulation also received a 25-year guarantee backed by the Solid Wall Insulation Agency, SWIGA.
As part of our commitment to deliver community benefits, we completed roofing works to a local facility, The Hut Leisure & Community Centre. We also completed a secure entrance into the basement, a rear entrance extension with flat roof, a secure shutter door and associated internal improvements. The work, which was organised on conjunction with Rykneld Homes, was delivered at no additional cost.
As part of the scheme, we also commissioned our training partner, Think Construction, to conduct on-site training for 10 operatives. They earned NVQ Level 2 qualifications in External Wall Insulation Works.
PAS 2035:2019 / 2035:2019 Roles (SBS Supplier Network)
Principal Contractor / EEM Installer
Retrofit Assessor / Retrofit Coordinator / Retrofit Designer (SBS PAS Supplier Network)
PAS Energy Efficiency Measures
External Wall Insulation (EWI)
Associated works
Concrete Repairs where required, 59 properties re-roofed, Door canopies on all properties
Structural strapping, galvanised steel plating and corrosion inhibitors for 7 Unity properties.

Client Feedback
"SBS helped Rykneld Homes deliver a couple of fantastic community projects alongside the EWI works in Mickley. They have helped protect threatened wildlife by erecting swift boxes on the properties where we know they nest. They also enabled local school children to learn about the birds, by putting boxes up at the local infants school. SBS also did some vital work to the local community building, bringing a storage facility back into use. This will enable more groups to use the building and in turn, improve wellbeing for local residents."
Jude Milburn, Rykneld Community Involvement Officer