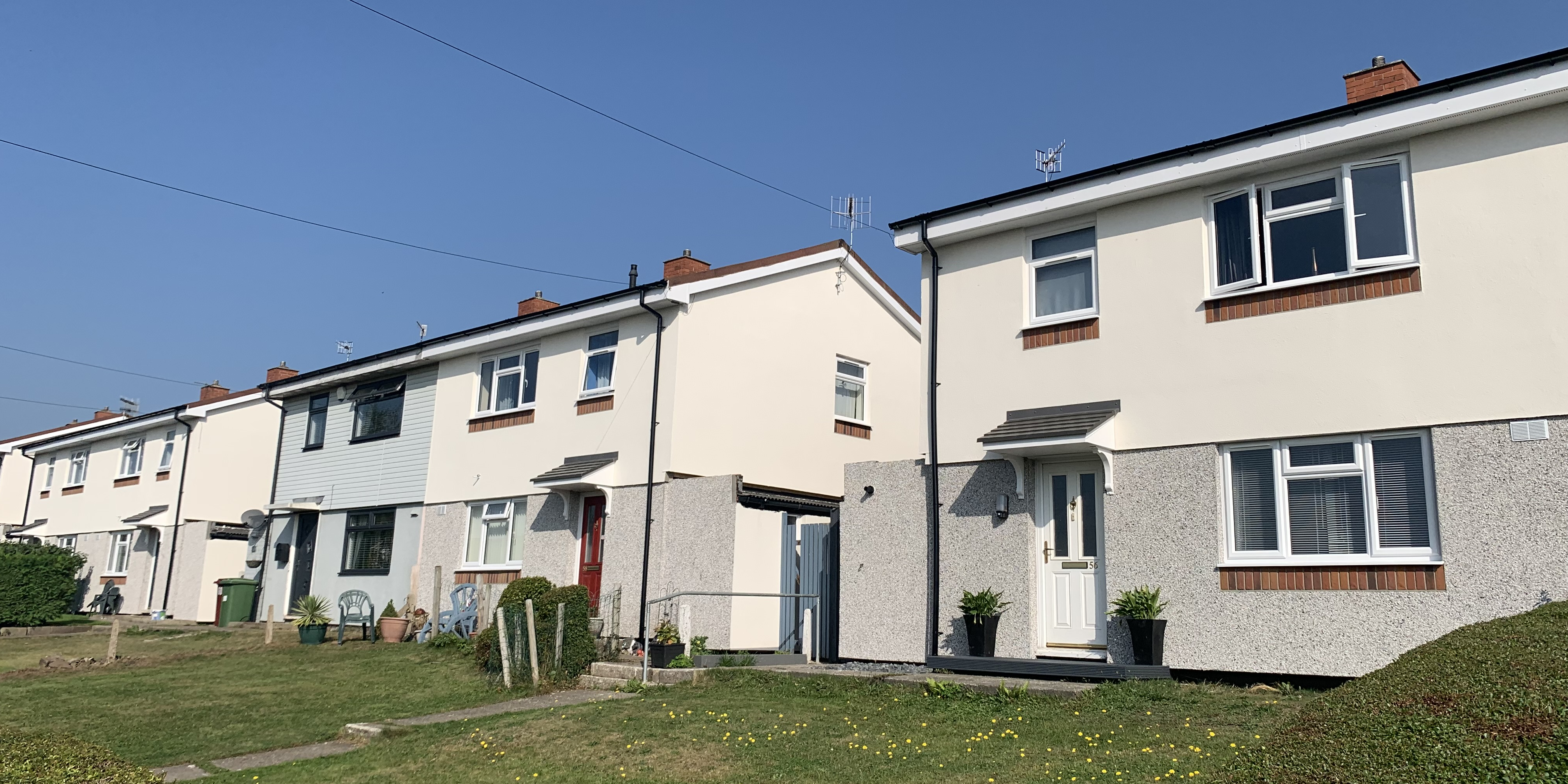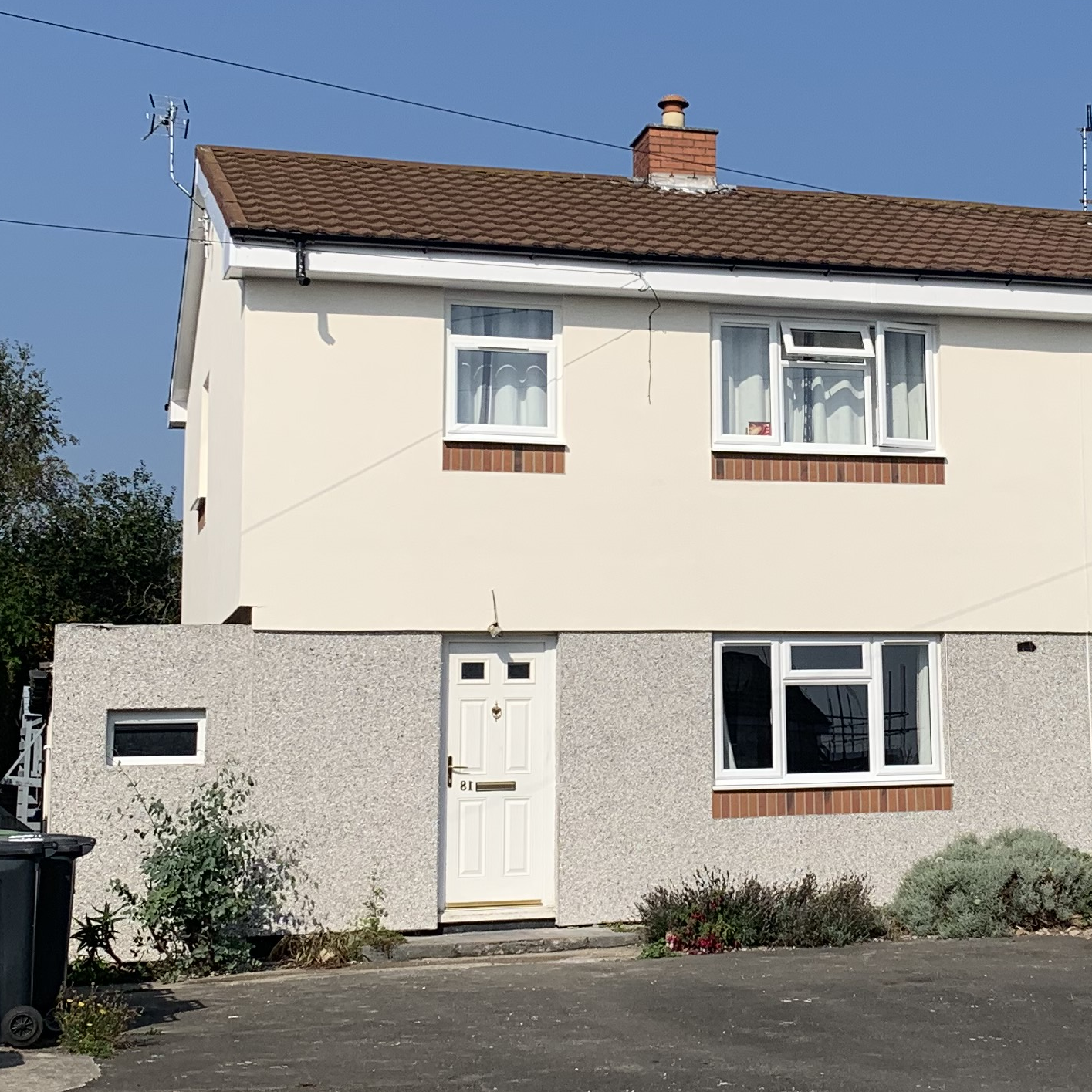 Retrofit Decarbonisation Project
North- East Derbyshire, England
Project Value: £1m
Introduction
Rykneld Homes is a large social housing provider, responsible for managing, maintaining and improving approximately 8,000 properties in and around Chesterfield on behalf of North-East Derbyshire District Council.
The organisation appointed Sustainable Building Services to deliver a new external wall insulation project. We had previously delivered successful phases of work on hard-to-treat properties for the same client, mostly funded by the Energy Company Obligation.
We had repeatedly won a place on the EEM Framework since 2013. We were ranked Number One Supplier and received the EEM Project of the Year Award in 2018. At the time, we had successfully installed EWI to over 6,000 homes under the framework.
Over one third of Rykneld Homes' properties are of non-traditional construction and improving these homes is an integral part of the client's long-term regeneration programme.
The project
In the initial phase, funded under the Local Area Delivery (LAD) phase 1A, the work focused on 113 BISF properties, These were expensive to heat, leaving residents with large energy bills. The homes comprised semi-detached and terraced two-storey houses, and semi-detached bungalows. 111 of the 113 homes would be occupied during the works.
We worked closely with our sister company PermaRock Products Ltd to design innovative, bespoke solutions for each property archetype. The intention was to deliver quality and value whilst maximising energy efficiency for the client and its residents.
The project was delivered to a challenging timescale because of its status as a LAD 1A pilot scheme. This meant that the properties, in Mickley, North Derbyshire, needed to have all insulation work completed quickly in order for Rykneld Homes to maximise the available funding.
Work proceeded at a good, steady pace, with robust quality assurance procedures ensuring a high standard of installation. Inspections by SBS site managers and PermaRock staff helped to ensure trouble-free handovers, and effective resident liaison helped minimise no-access issues.
Results
As a result of the installation, heat energy losses through the external walls were dramatically reduced. The enhanced energy efficiency inevitably translated into valuable savings on residents' energy bills. The system also now protects the fabric of the houses from bad weather and allowed damp structures to dry out. It also helps to eliminate condensation and damp, making the properties more comfortable and providing a healthier living environment for the occupants.
Each EWI installation came complete with a 25-year guarantee.
Funding
Local Authority Delivery (LAD) Phase 1A
No. of Properties
113 BISF Homes (111 Occupied)
PAS 2035:2019 / 2035:2019 Roles (SBS Supplier Network)
Principal Contractor / Retrofit Coordinator / EEM Installer
PAS Energy Efficiency Measures
External Wall Insulation / Replacement Doors and Windows
Associated works
EWI Enabling Works and Adaptations