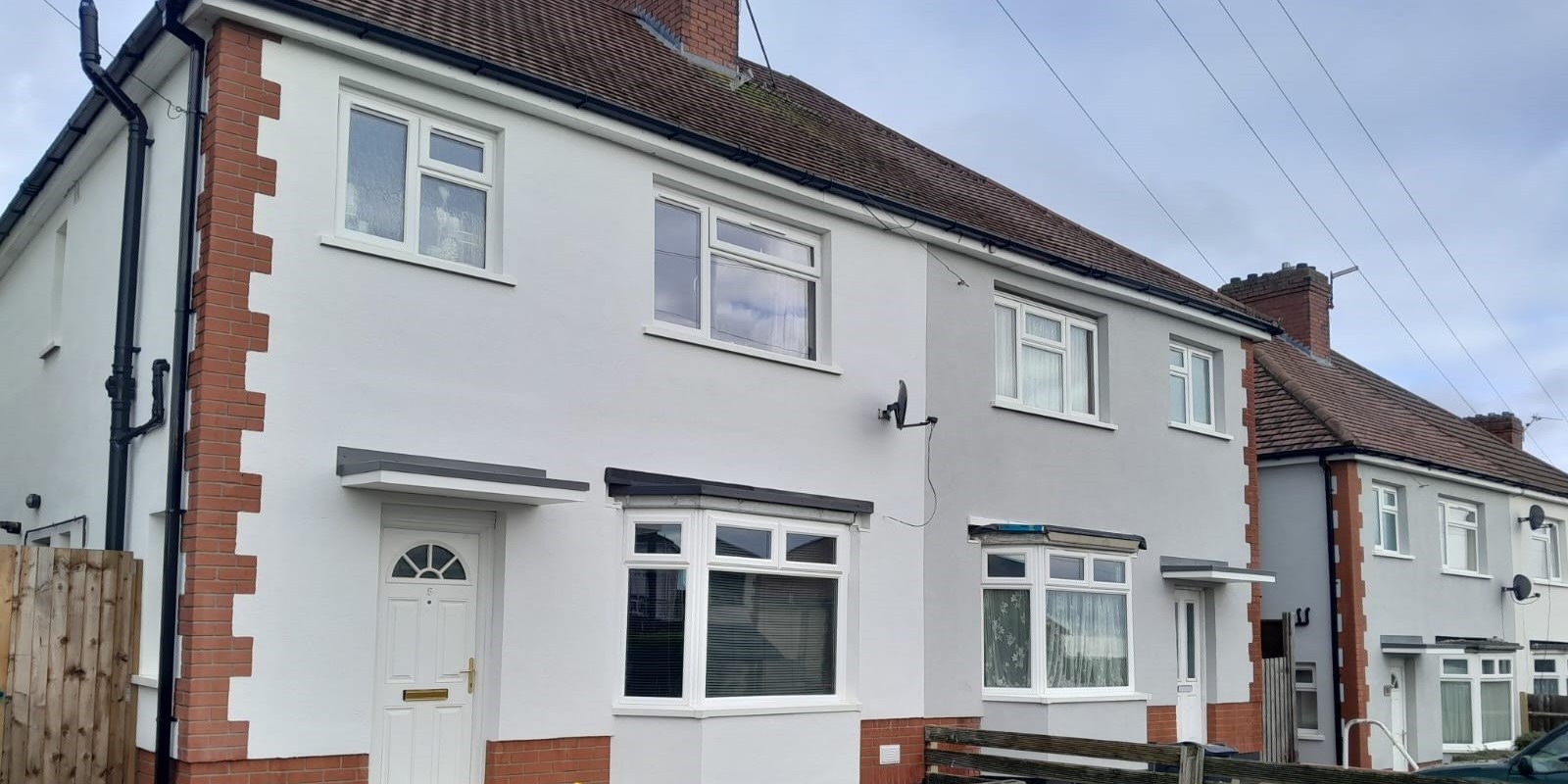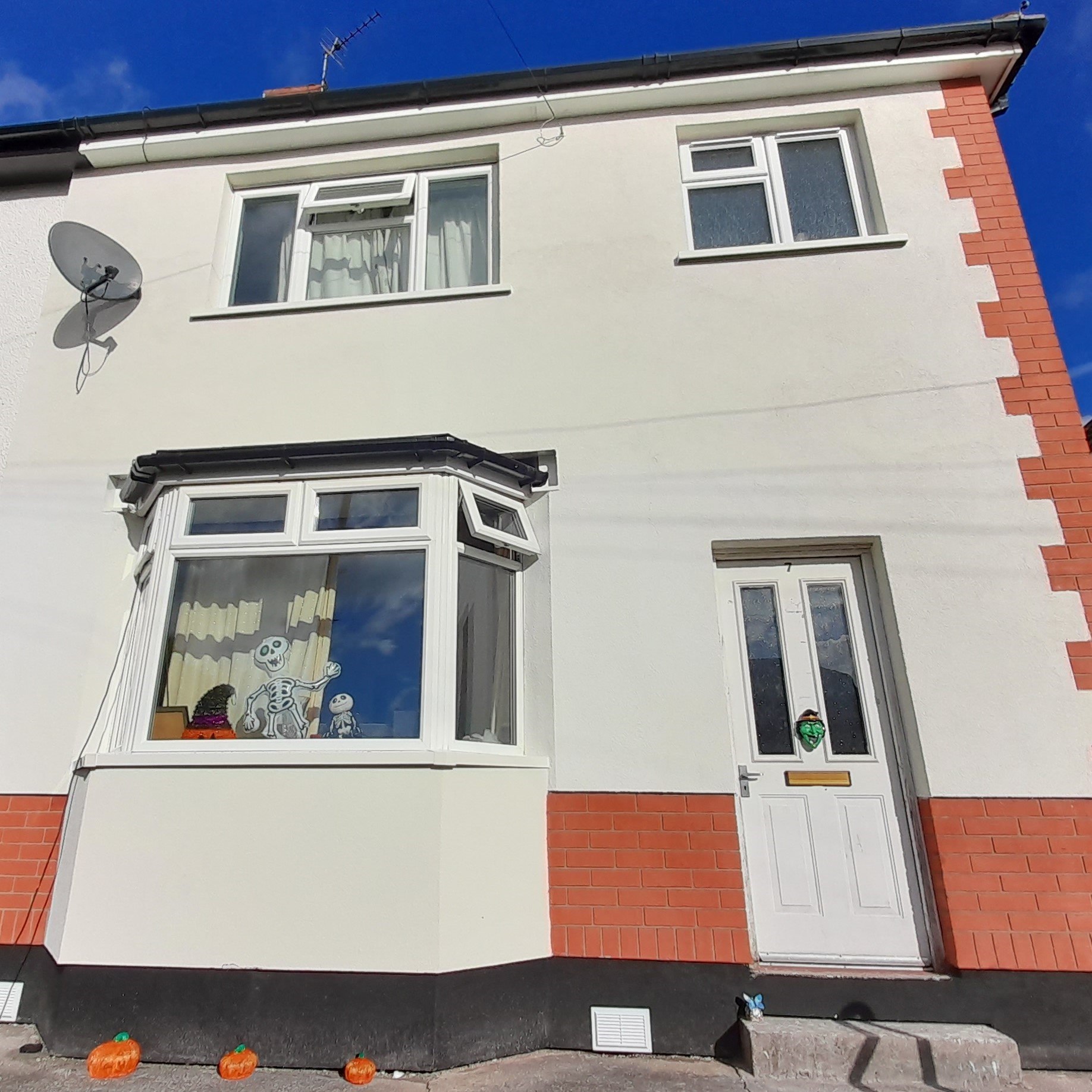 SHDF Wave 1 / LAD 2 – Mixed Tenure Retrofit Decarbonisation Project
Derbyshire, England
Project Value: £1.6m
Introduction
In June 2022, we were appointed by Futures Housing to deliver decarbonisation works under the Social Housing Decarbonisation Fund (SHDF) Wave 1. The scheme would support works to 66 occupied properties. These included a mix of bungalows, semi-detached, mid- and end-terrace social housing properties, located in various villages and towns in Amber Valley, a local government borough of East Derbyshire.
The works formed part of a multi-year energy efficiency, decarbonisation, and improvement programme for the client's housing stock. The properties identified for improvement were all relatively inefficient (achieving a SAP Rating of D or lower), with some failing or near to the end of their practical life expectancy.
Futures Housing also manages Amber Valley Borough Council housing stock. Consequently, when the council secured Local Authority Delivery (LAD) funding to deliver energy efficiency works for private owner-occupiers and privately rented properties, it saw a clear benefit in working with SBS under the same procurement process as the SHDF scheme. Delivering both tenure types concurrently promised significant cost and time efficiencies, and would entail less disruption to the affected households and to neighbouring properties
The two bodies intended to use the project as an exemplar energy efficiency and decarbonisation scheme; one that demonstrated the value of engineering economies of scale through a mixed tenure, multi-measure approach.
The project
Working with the clients, we took responsibility for a marketing campaign aimed at privately-owned properties of the same archetype as those being retrofitted, and those adjoining them. We approached 124 private households and received 71 applications. As each application was approved, so the property was added to the project list, all properties being subject to the same process, including property-by-property assessments, as demanded under the PAS standards. All energy efficiency measures were specified on a whole-house, property-by-property, block-by-block basis, following detailed assessments and surveys.
The EWI system designer PermaRock Products provided input during the design and planning stages. Consent was granted on the condition that the external wall insulation works would yield a like-for-like appearance, to match existing brick or rendered areas. During pre-work inductions with the SBS resident liaison officer, customers were also able to view and choose from a range of colour options for the silicone render and brick effect render.
On completion, we provided residents with all relevant product and installation guarantees, user manuals and retrofit documentation as part of a property handover pack.
Results
Work is ongoing but progressing well, according to schedule.
In early February 2023, Futures Housing published an article announcing that it had secured an extra £100,000 in funding to improve the energy efficiency of its residents' homes. The extra funding was awarded in recognition of the client's progress on the scheme. This was particularly gratifying and impressive given that, elsewhere, many other social housing providers and contractors had been struggling to deliver on budget and on schedule.
Building on the results of these works, Futures Housing has submitted a bid for SHDF Wave 2 funding, which, if it's awarded, could support further retrofit works in the same region.
Funding
SHDF Wave 1 and LAD 2
No. of Properties
120 Occupied Properties (70 x Social Properties / 50 x Private Properties)
PAS 2035:2019 / 2035:2019 Roles (SBS Supplier Network)
Principal Contractor / Retrofit Coordinator / EEM Installer
PAS Energy Efficiency Measures
External Wall Insulation / Loft Insulation
Associated works
Positive Input Ventilation / EWI Adaptations / Solar PV (to Some Properties) / Structural Repairs / Renewal Of Pitched Roof Tiles /
Gable Roof Extension / Renewal of Internal Beams / Flat Roof System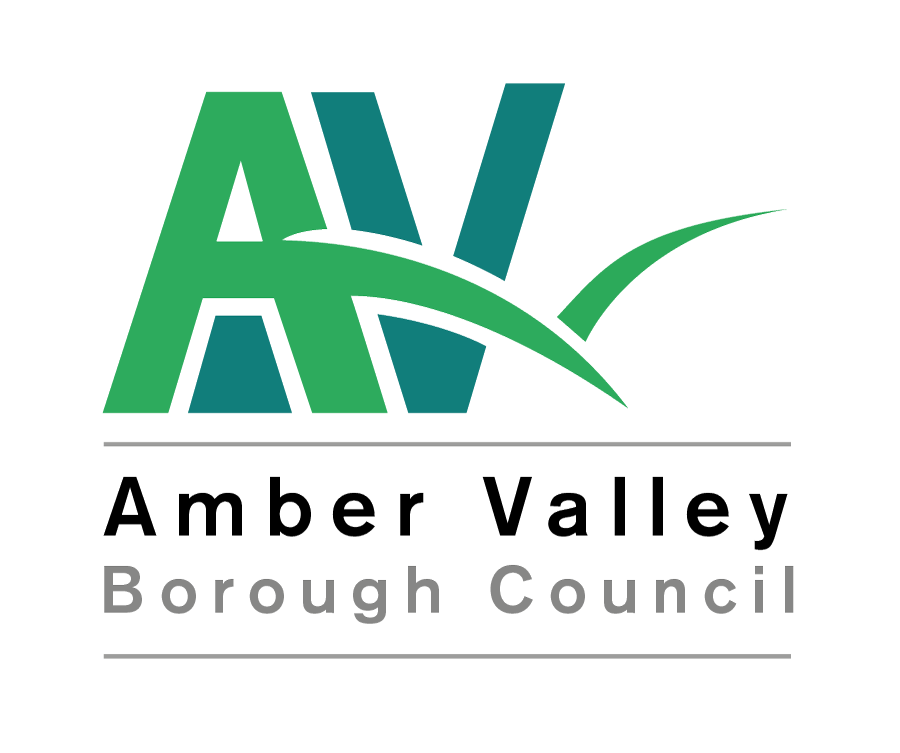 "The Midlands Net Zero Hub visited some of our homes on Pinewood Avenue in Ripley to see properties at the handover stage and to see energy efficiency works in progress… The Hub was impressed with our collaboration with Amber Valley Borough Council and our contractor Sustainable Building Services… We're really pleased with our progress so far and by the quality of the works."
– Futures Housing, February 2023