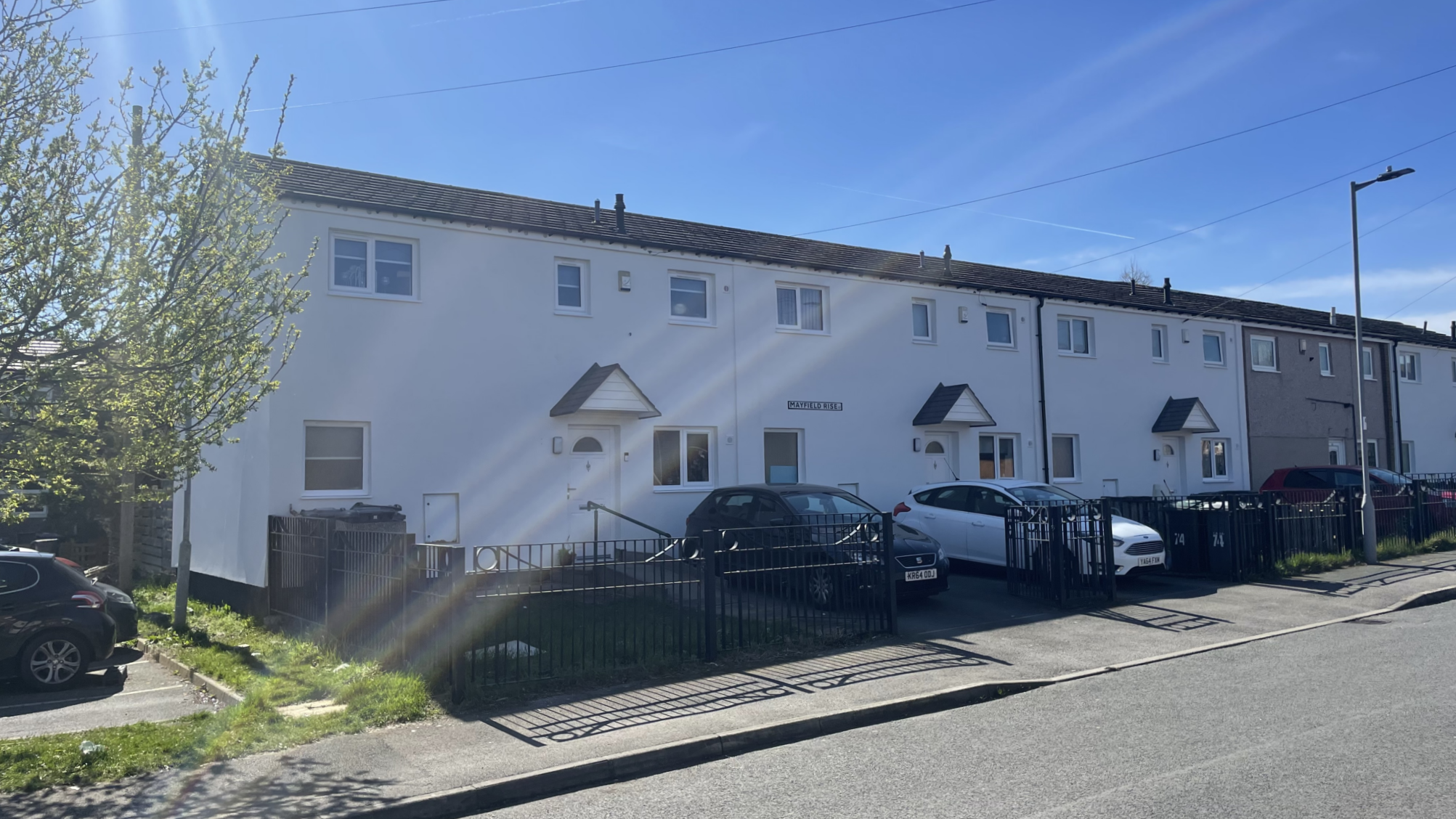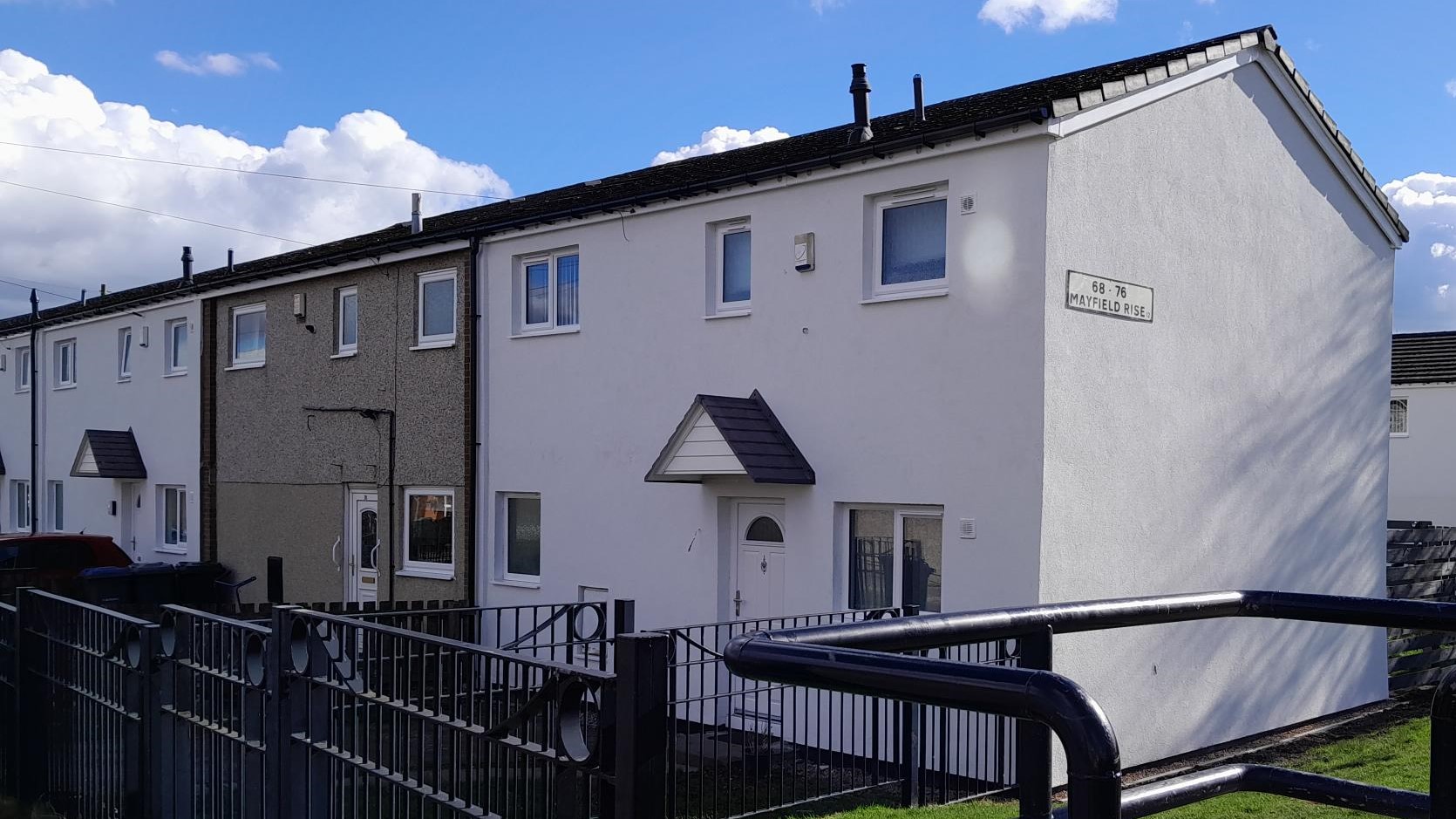 Retrofit Decarbonisation Project
Bradford, England
Project Value: £2.9m
The project
This Incommunities project spanned across 2 estates in Bradford, with measures installed on 96 properties overall.
The properties are a mixture of semi-detached and terraced units with 62 mid terrace and 34 end terraces. No work could begin until we removed the pre-existing RNS render from all properties, but once this was hacked off the retrofit and associated works began in full.
The Bradford properties are predominantly occupied with families, so we took extra considerations to make sure we didn't disturb them during the works.
Our locally hired TLO, Sam Smith, provided Easter treats to residents which the littles ones particularly enjoyed. Similarly, both Halloween and Christmas were celebrated with flowers, small token gifts, and friendly visits to tenants. Sam noted that during this project, "the residents have been really helpful, they give us access to their properties, are welcoming to our of our operatives, and are very grateful the works are being completed".
During the course of this project the cost-of-living crisis has become more apparent to everyone involved. To address this our TLO Sam has collaborated with Incommunities to collects essential items such as clothing for residents, and there are future plans for a Bread and Butter Fund to provide low-cost groceries to those in need.
Results
The project was slightly extended due to bad weather, completing in March 2023 within budget.
This SHDF funded project was also featured in Efficiency North's newsletter, EN:Vision Winter 2022/23:
"The SHDF provided Incommunities with funding for 102 homes in Wyke to improve their energy efficiency. With swift progress being made, they are a great examples for housing managers to learn from when determining how to take on similar work" (issue 27, page 10).
No. of Properties
102 – reduced down to 96 due to tenant drop-out
PAS 2035:2019 / 2035:2019 Roles (SBS Supplier Network)
Principal Contractor / EEM Installer
Retrofit Assessor / Retrofit Coordinator / Retrofit Designer (SBS PAS Supplier Network)
PAS Energy Efficiency Measures
External Wall Insulation (EWI)
Associated works
69 re-roofs
34 roof live renwals
New windows and doors in all properties