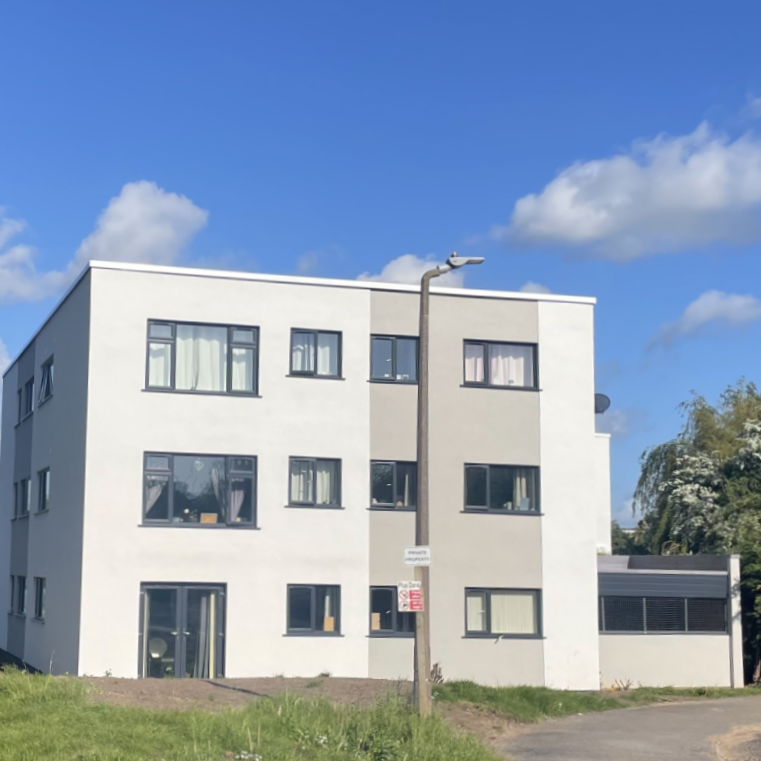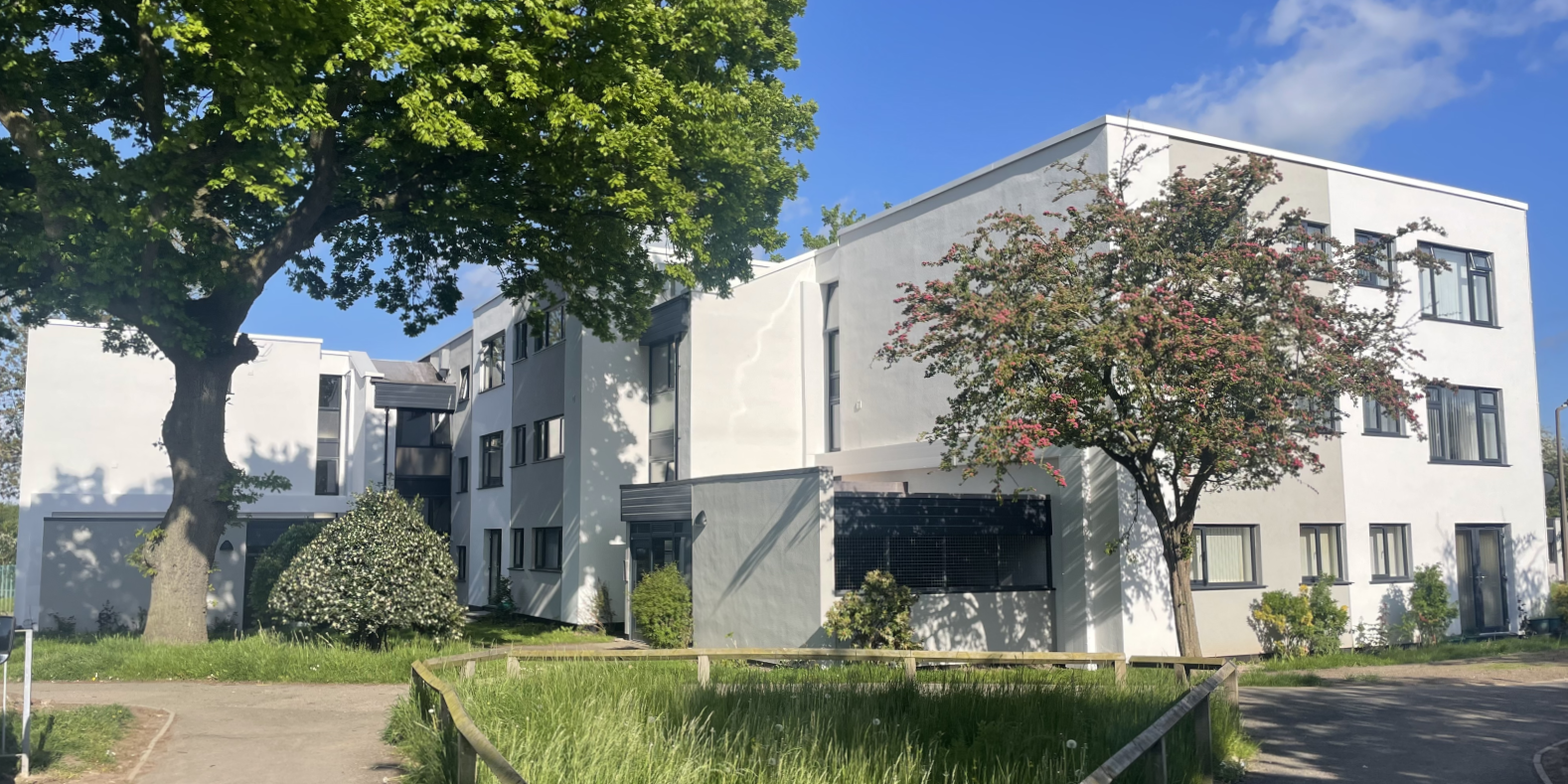 Retrofit Decarbonisation Project
Wirral, England
Project Value: £2m
Introduction
On this scheme, we continued our well-established working relationship with Plus Dane Housing by managing the delivery of a multi-measure decarbonisation scheme in Wirral.
Part-financed by the Social Housing Decarbonisation Fund, the scheme encompassed works to 44 occupied flats at Gordon Court and Norwood Court in the Greasby district. The properties are set in three low-rise residential blocks and featured filled cavity walls. To improve their heat retention and to reduce living costs for residents, the project called for them to be being fitted with external wall insulation, loft insulation, flat roof insulation and replacement doors and windows.
The project
The scheme began in summer 2022 with retrofit assessments and early technical meetings with the client and key stakeholders to agree plans, designs and detailing. The initial stages included property-by-property surveys and pre-installation EPC assessments to provide a benchmark for measuring the impacts of the work.
The early involvement of stakeholders proved invaluable for securing planning consents and for rapid mobilisation. The external wall insulation (EWI) system designer PermaRock Products provided early support by providing the client and project team with design visualisations and product samples, by assisting with U-value calculations and by providing detailed technical input on specifications and detailing.
In order to yield economies of scale, we planned and managed the work to coincide with scheduled maintenance work: asbestos removal and the insulation of loft hatches. Performing this work at the same time as the efficiency measures produced cost- and time-savings and also helped to minimise disruption for residents.
Other property improvements included the installation of ground source heat pumps, which work in conjunction with new central heating systems, and a centralised mechanical extract ventilation system.
Results
The project was completed on time and on budget, in April 2023.
No. of Properties
44 Occupied Properties
PAS 2035:2019 / 2035:2019 Roles (SBS Supplier Network)
Principal Contractor / Retrofit Coordinator / Retrofit Designer / EEM Installer
PAS Energy Efficiency Measures
External Wall Insulation / Loft Insulation / Flat Roof Insulation / Loft Hatch Insulation / Replacement Windows and Doors / Ground Source Heat Pumps
Associated works
Positive Input Ventilation / EWI Adaptations / Asbestos Removal