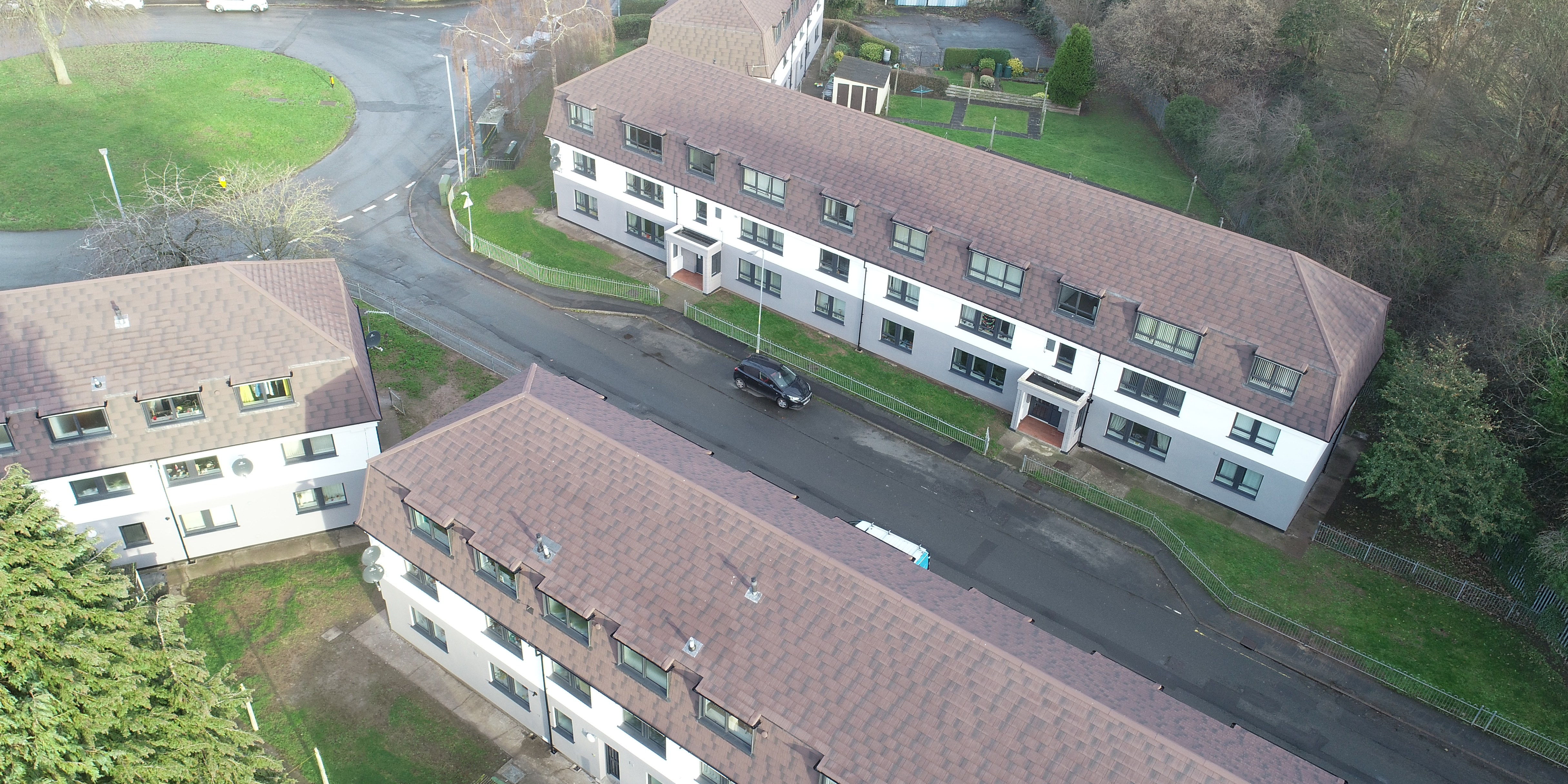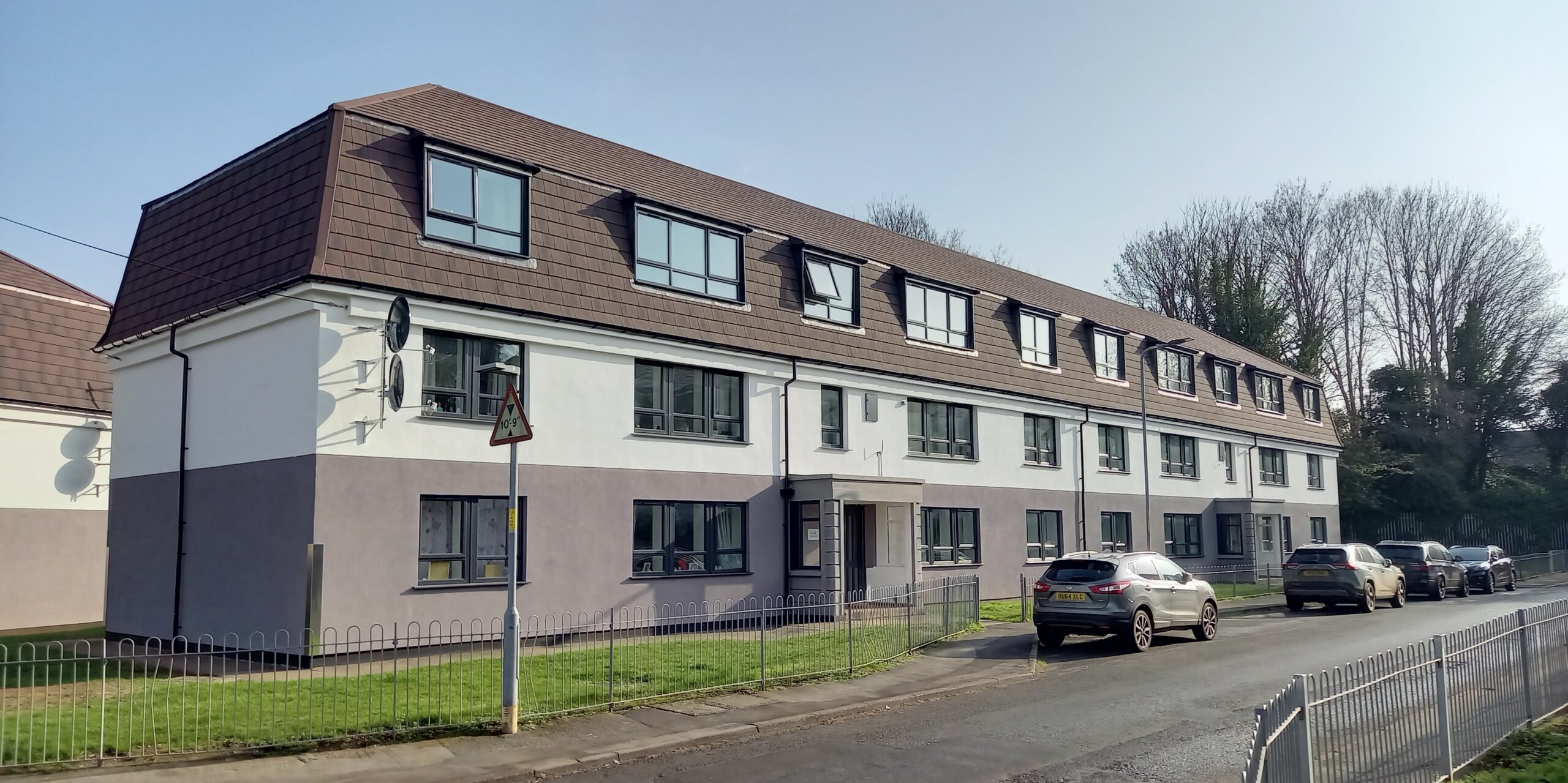 Multi-Measure Energy Efficiency Works
Herefordshire, England
Project Value: £2.5m
Introduction
The housing association Connexus is responsible for a range of property types, including over 10,500 homes across Shropshire and Herefordshire. This scheme came about when the organisation sought to refurbish 7 residential blocks comprising a total of 60 Cornish-style flats.
The project would entail a mix of re-roofing and energy efficiency improvements and would be part-funded by the European Regional Development Fund (ERDF).  Part of Connexus' 'Warmer Homes' initiative, the project was formally issued by Procurement for All (PFA) and the CHIC Housing Consortium.
The project
Taking the role of principal contractor on the 7-month programme, we began by gathering all the stakeholder partners at the earliest possible stage. This enabled all the agencies involved to contribute to – and understand – the overall delivery plan. Measures, timescales, responsibilities, KPIs and other important factors were agreed at the outset, ensuring maximum clarity on what was required.
The list of the proposed measures and improvements included:
Re-roofing with Metrotile
New roofline, facia & soffits
Alterations to existing drains
Alterations to chimney stacks
Installation of new ventilation
Installation of new doors and triple glazed windows
Installation of a fire-safe external wall insulation system (EWI)
The EWI solution ultimately chosen for the scheme was PermaRock Mineral Fibre external wall insulation – a high-performance system suitable for application on all building types, including multi-storey buildings with floor levels exceeding 18 metres above ground level.
Results
Despite challenges in procuring materials during the post-Covid period, all work was completed safely and on schedule. The EWI system was supported by a 25-year SWIGA guarantee.
Funding
Client Funding + ERDF
No. of Properties
60 Occupied Properties in 7 Blocks
PAS 2035:2019 / 2035:2019 Roles (SBS Supplier Network)
Principal Contractor / EEM Installer
PAS Energy Efficiency Measures
External Wall Insulation / Replacement Windows and Doors
Associated works
Re-roofing / Positive Input Ventilation/ EWI Adaptations