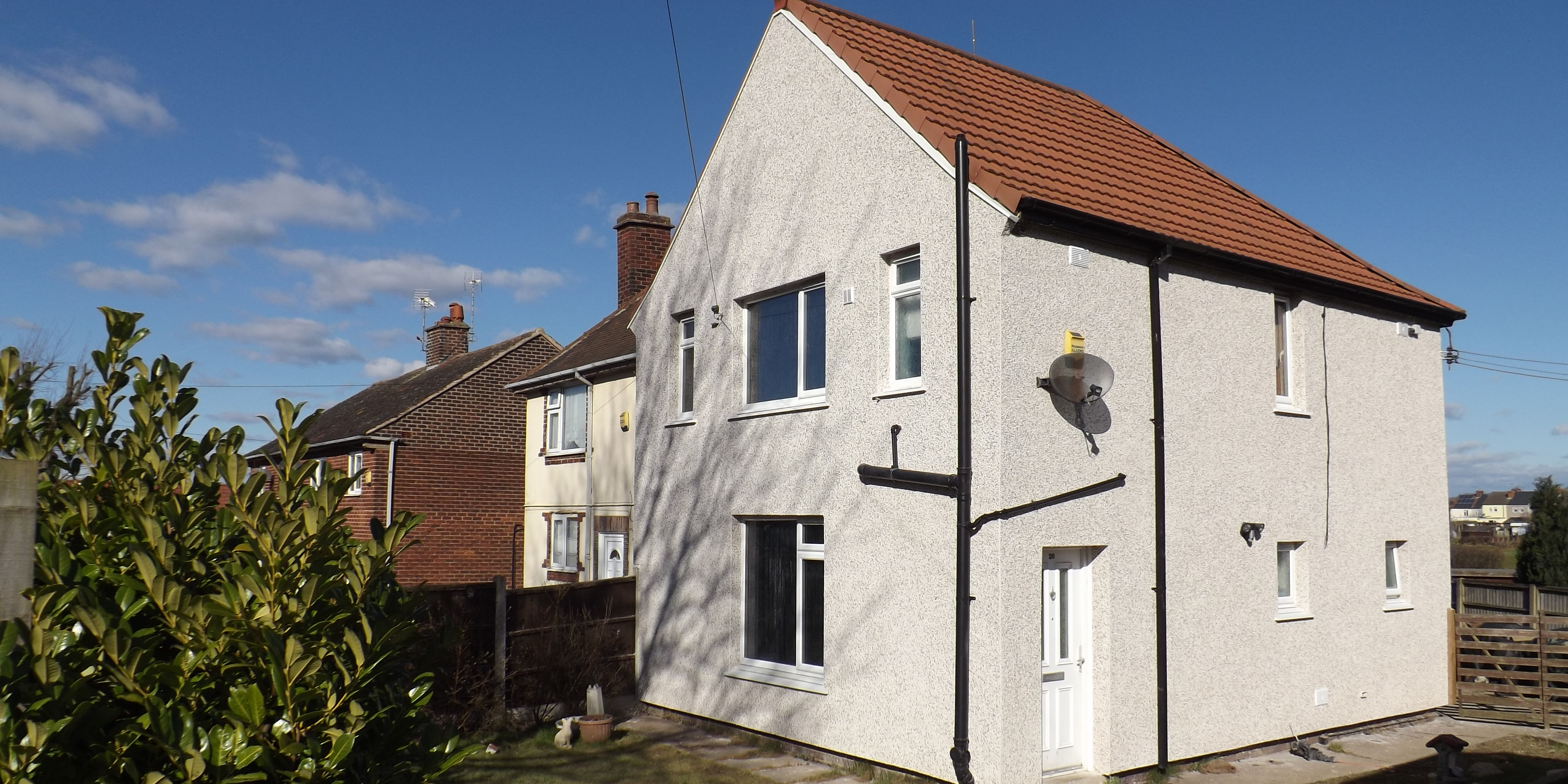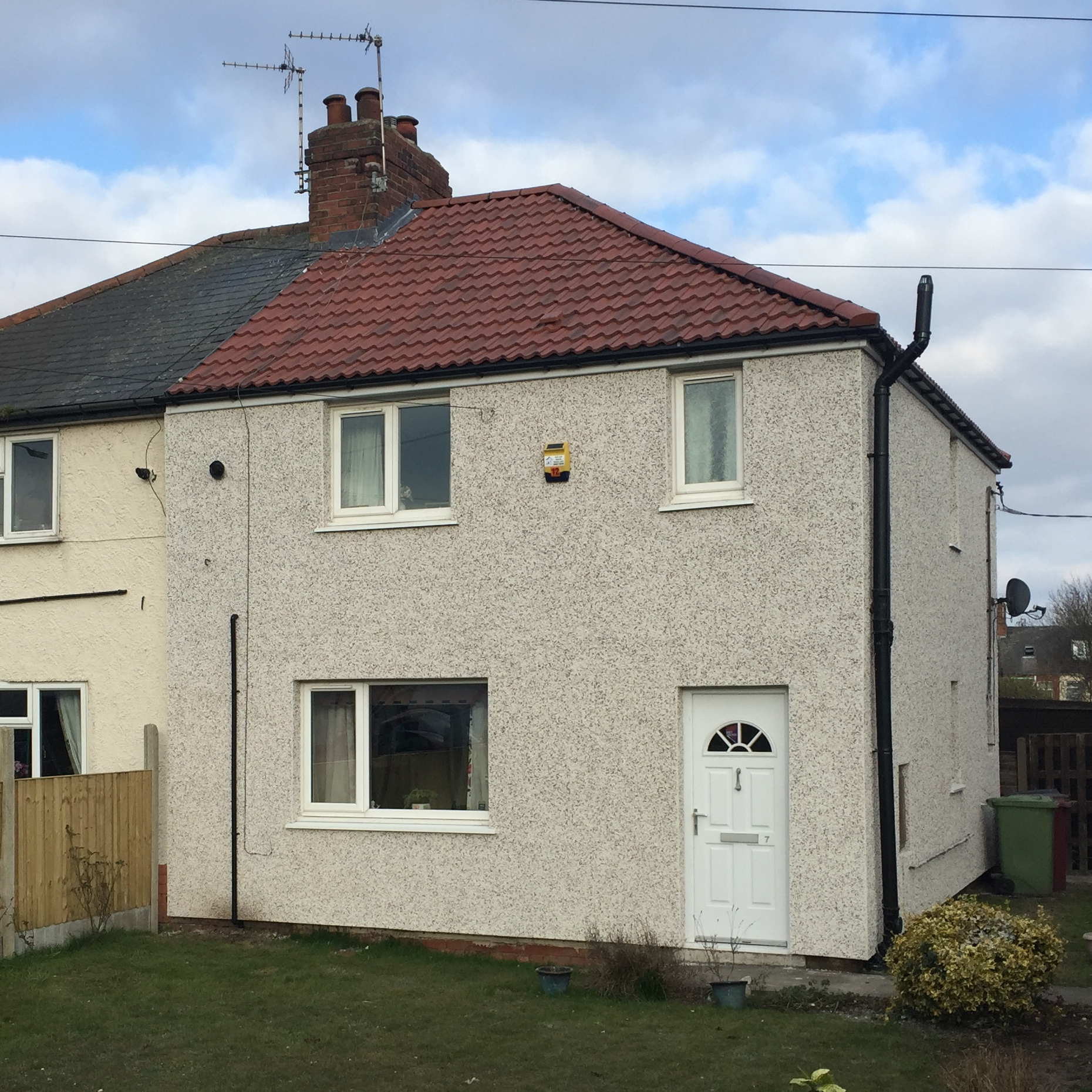 Multi-Measure Energy Efficiency Works
Bolsover, England
Project Value: £780,000
Introduction
SBS has a long-standing working relationship with Bolsover District Council but this project was one of the first delivered under the Local Authority Delivery (LAD) scheme Phase 2. It followed an earlier (Phase 1B-funded) scheme that we carried out, which entailed improving 79 homes. The Phase 2 work focused on 64 occupied properties in the district and was carried out in accordance with the demands of PAS2030:2019. Accordingly, it adopted a whole-house approach and included a number of energy efficiency retrofit measures.
To maximise economies of scale and minimise disruption to residents, the client also used the opportunity to make other structural improvements to certain properties.
The project
We began by building a team of project partners and stakeholders, and organising early-stage briefing meetings to agree the necessary measures, timescales and responsibilities. This was intended to enable rapid mobilisation and good progress on-site, together with robust quality controls and a team-based approach to addressing any challenges that emerged.
Key elements of the project designing and installing a solid wall insulation system to all properties, together with a range of other measures, all defined, designed and installed on a property-by-property basis. These included:
Roofline extensions and associated adaptations
Installation of new energy efficiency glazing (positioned at internal corners, with a large frame and designed to suit the EWI system)
Renewal of timber lintels to 68 properties
Cavity wall extraction and re-filling
Remedial wall ties to one property
Loft insulation top-up
Results
All project partners worked effectively together, ensuring an excellent safety record and timely completions. All energy efficiency works were delivered on schedule and in accordance with the requirements of the PAS standards. All residents were provided with literature to explain how to get the most from their new property improvements.
Funding
Local Authority Delivery (LAD) 1B and 2
No. of Properties
143 (79 Occupied Homes in Phase 1B, and 64 in Phase 2)
PAS 2035:2019 / 2035:2019 Roles (SBS Supplier Network)
Principal Contractor / Retrofit Coordinator / EEM Installer
PAS Energy Efficiency Measures
External Wall Insulation / Replacement Glazing / Loft Insulation / Cavity Insulation Works
Associated works
Positive Input Ventilation / EWI Adaptations / Renewal of Timber Lintels / Remedial Wall Ties / Roofline Extensions